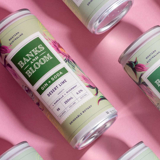 EXPLORE THE LAB
Joining a gin club can offer a range of benefits for gin enthusiasts and those interested in exploring the world of gin.
Our Gin club provides members with access to a wide variety of unique and limited-edition gins that are not easily available in regular stores. This allows members to expand their gin collection and try new and exciting flavors.
We frequently organize tasting events, workshops, and masterclasses where members can learn about different gin styles, production methods, and botanical profiles. These events provide an opportunity to enhance your knowledge and appreciation of gin, as well as interact with fellow gin enthusiasts.
The Banks and Bloom Gin club has knowledgeable experts, including distillers, sommeliers, and brand ambassadors, who can guide members through the world of gin. We share insights, answer questions, and provide recommendations on gin selection, serving techniques, and cocktail recipes.
#DrinkFancy
What's On
Fed up of stuffy old Gin Clubs and want to DrinkFancy then you're in the right place.
The Banks and Bloom Gin Club is taking off and sure to be the best thing in Gin since the juniper berry was discovered.
Looking to be part of this great club and #DrinkFancy then click the link below for further information.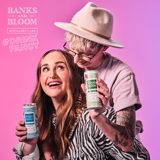 #DrinkFancy
What's On at Banks and Bloom
Gin Tasting Events: Look out for local bars, distilleries, or event organizers that host gin tasting events. These events typically provide participants with the opportunity to sample a variety of gins, learn about their flavor profiles, and sometimes even meet the distillers or experts behind the spirits.
Gin Festivals: Gin festivals are increasingly popular and often feature a wide selection of gin brands and styles for attendees to explore. These events may include tastings, cocktail demonstrations, masterclasses, live music, and food vendors. Keep an eye out for gin festivals happening in your area
Mixology Workshops: Check if there are any mixology workshops or cocktail classes in your area that specifically focus on gin-based cocktails. These workshops often teach participants how to craft classic and innovative gin cocktails, providing insights into the art of mixology.
Distillery Tours: Many gin distilleries offer guided tours of their facilities. These tours provide an opportunity to learn about the gin-making process, explore the distillery, and gain insights into the different botanicals used in gin production. Some tours may also include tastings or cocktail samples.
Good Food Wine Show
Location: Perth Convention Centre (WA)
Date: 21st - 23rd July

Times: Fri 10am - 5pm / Sat 10am - 6pm / Sun 10am - 5pm
Perth Gin Festival
Location: Perth Convention Centre (WA)
Date: 18th - 20th August

Times: Fri 5pm - 8pm / Sat 1pm - 4pm / Sat 5pm - 8pm / Sun 11am - 2pm
Frothtown Perth
Location: Claremont Showgrounds (WA)

Date: 18th - 19th August

Times: Fri TBC / Sat TBC 


Juniperlooza - Melbourne
Location: Melbourne Showgrounds (VIC)
Date: 20th - 22nd October
Times: TBC